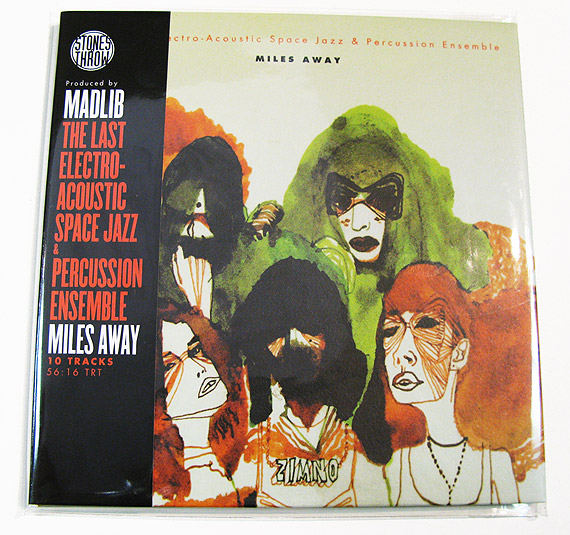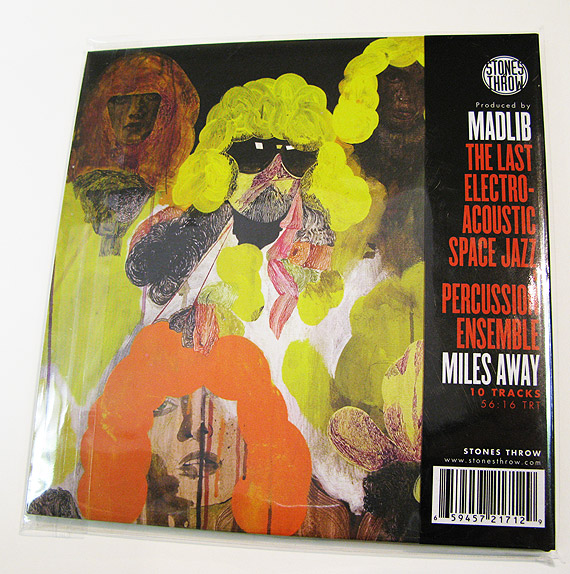 FACT: I love me some Madlib. Stones Throw is one of my favorite record labels because of 1) their output, which Madlib is a big part of and 2) their graphic design Jeff Jank. When he references to my favorite period of Jazz album covers it is always well done and has a fresh angle. That said the new Madlib project announced today does nothing less than get me stoked. The above are shots of the CD packaging and it will no doubt look twice as great as a big double disc vinyl release. Madlib's jazz projects are very cool and he connects the dots between jazz and hip hop in a way that noone else is doing right now.
From the Stones Throw blog:
The Last Electro Acoustic Space Jazz & Percussion Ensemble - Miles Away
CD: Thick cardboard, tip-on, gatefold, and inner sleeve
LP: Gatefold, 2/LP.

Worldwide Release: Feb. 23, 2010
Now available at Stonesthrow.com

Miles Away is the latest in releases to evolve from producer & arranger Madlib's first jazz releases with the group Yesterdays New Quintet.

About the packaging: Madlib's Yesterdays Universe releases are heavily influenced by the culture of 60s-70s jazz vinyl, and we've taken pains to present a true mini-gatefold LP-style package for the CD, with thick cardboard, a "tip-on" gatefold photo, and printed inner sleeve. The double LP is also gatefold. Cover painting by Radek Drutis, design by Jeff Jank.
See more pics at the Stones Throw news feed.